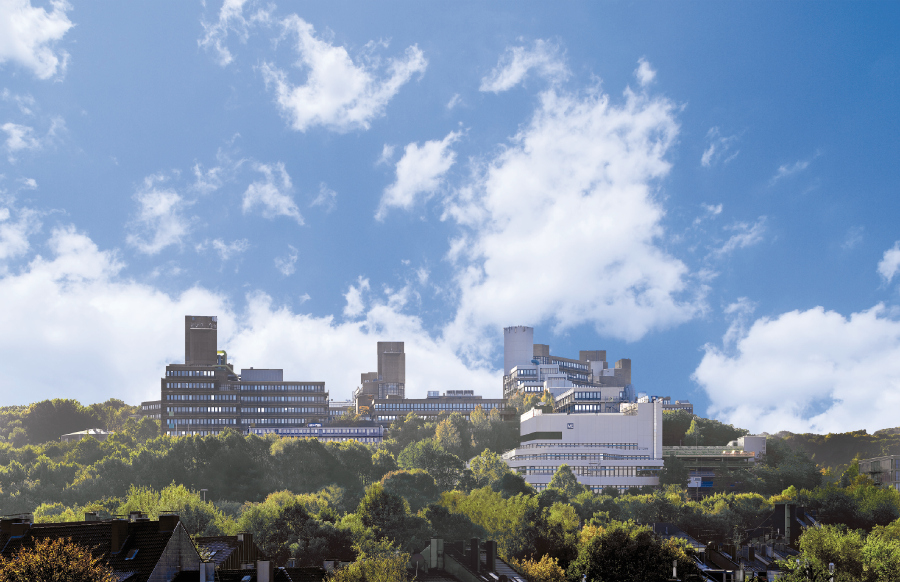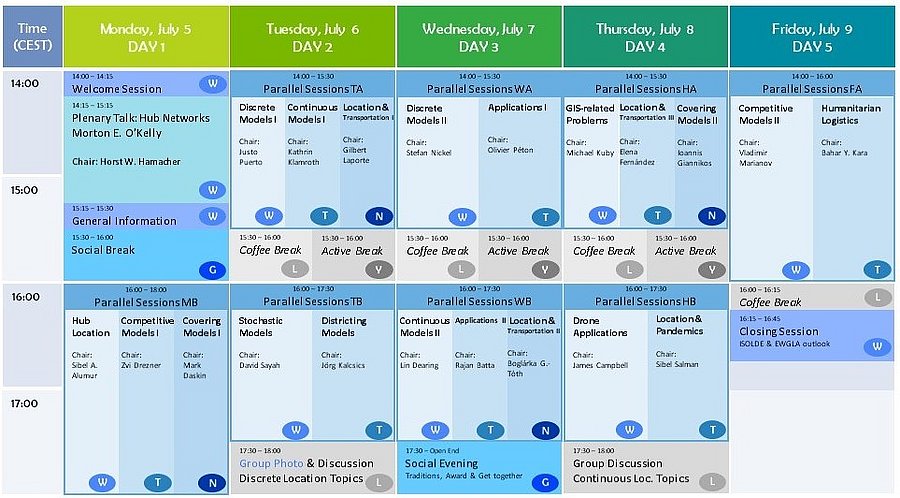 Zoom meetings and main events will be scheduled between 14:00 and 18:00 (CEST/UTC+2) from July 5 until July 9, 2021. Click on the program overview to see the full conference program (without links).
ALL PARTICIPANTS: please, use the program link you received via email, which includes all Zoom links!
Plenary Speaker: Morton E. O'Kelly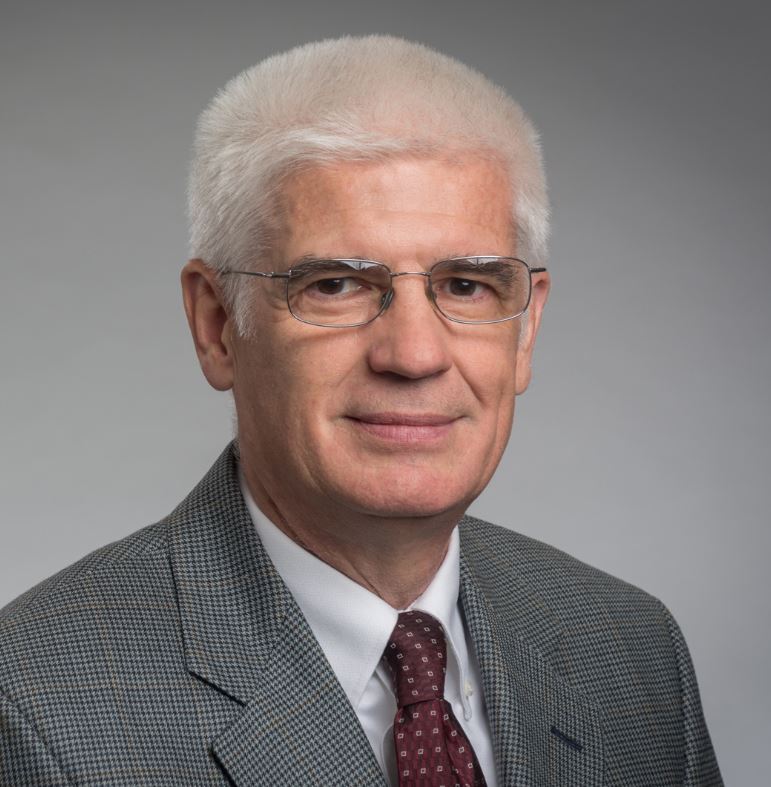 Morton E. O'Kelly received his Ph.D. from McMaster University in 1981. He served as Chair of Geography and later as Dean of Social and Behavioral Sciences at The Ohio State University prior to his retirement in 2020. He is former Director of the Center for Urban and Regional Analysis and Past Editor of Geographical Analysis. Among other Awards, he is recipient of the Edward L. Ullman Award from the Transportation Geography Specialty Group of the AAG (1998), a Huber Faculty Fellowship (2012), and a Lifetime Achievement Award from the Section on Locational Analysis of INFORMS (2017).

His publications include two co-authored texts [Geography of Transportation and Spatial Interaction Models]. He is the author/co-author of over 100 peer reviewed papers in major journals, including Environment and Planning A, Management Science, European Journal of Operational Research, Geographical Analysis, and Transportation Science. He has presented papers at ISOLDE III, IV, V, XI, and XIV.

He is noted for creative locational analysis with a particular focus on the interdependence between facility siting decisions and spatial interaction. Example applications include airline hub-and-spoke networks, express package systems, and retail trade area analysis.
Last modified: 09.05.2022